Low level Laser treatment for hair loss in Lahore Pakistan has been performed at our clinic for the last 23 years successfully. It is the only solution approved by the FDA for regrowth and regeneration. Finding hairs on pillow, comb or while taking shower can sometimes be alarming. Though shedding occurs in all stages of life but it can be more prominent in certain cases like hormonal changes, aging process, medical conditions like diabetes and lupus, nutritional deficiencies, stress and chemotherapy. There are many solutions including transplants, medicines and LLLT. FDA approved medicines include rogaine and propecia. An individual can choose from these simple to complex surgical procedures depending upon the root cause. This option involves the bombardment of low intensity photons on the scalp. This is also known as red light therapy. These low energy photons are absorbed by weak cells in the scalp and this energy transmittance allows enhanced growth. Moreover, the circulation to the scalp is also seen increased after the treatment. The laser stimulates the cells to grow. It has been found out that this procedure is safe and well tolerated in a wide population. It is also less invasive than other surgeries like follicular unit transplant and follicular unit extraction.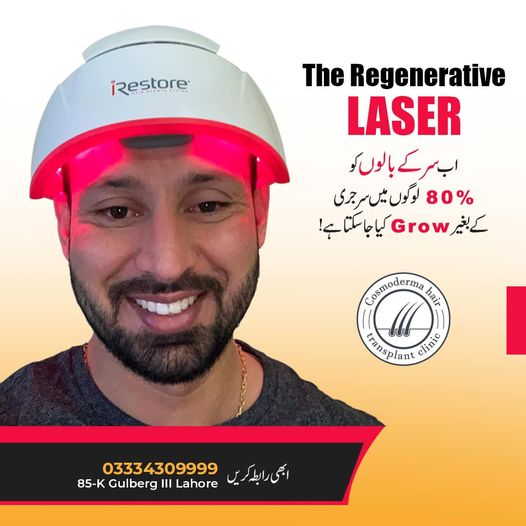 Best laser treatment for hair loss in Lahore Pakistan
This option is preferred than other surgical procedures owing to a number of reasons. It is a painless procedure with no scarring. There is no need to administer pain killers to patient. It is non-invasive process and it eliminates the need of suturing the operated area. No side effects are observed as in with other procedures like bruising and cyst formation on the scalp. Most of the people who has undergone this procedure claims that it has made their hairs stronger. This remedy is effective in a number of population but it is not much effective in people who have complete baldness. It can be effective in the early stages. This is often a time consuming procedure and requires tapering off the sessions which means more than one sessions are required for desired results and you might need to take sessions throughout your life with larger resting intervals in between. If you have experienced thinning, it depicts that you are a good candidate for this procedure as you are in your initial stages.
Low level laser hair regrowth treatment results
People who have undergone laser treatment for hair loss in Lahore Pakistan claim to get effective results, however the number of people who have not got any desirable outcome is also present. It will not be wrong to say that this procedure may works for some people and not for others. Moreover, it has been found out that this process gives best results when used in the initial stages that is thinning. If the problem has exceeded from the initials stages: this process might not be worth considering and you can look up to other options. Studies conducted on low level laser for hair regrowth in the years 2013-2014 have shown that this is an effective and safer way to get increased growth in about 15 weeks. People who have undergone this procedure claim that it is a painless process with least number of side effects and increased in strength as well. Being a non-invasive procedure make it a prior option than other hair transplant procedures. Many people experience re-energizing and strengthening effect on their hairs in 6-8 months following this procedure.
The best hair regrowth clinic Lahore Pakistan
Laser treatment for hair loss has been offered by a number of clinics in Lahore, performed under well-skilled and experienced dermatologists. These dermatologists claim to treat androgenetic alopecia, alopecia due to scarring, alopecia suffered from injuries and lupus induced. Highly qualified team of surgeons will guide you the root cause after proper consultation. You can easily search for well experienced specialist and book your consultation. The doctor will take a detailed history to identify the cause. He might perform a few tests for differential diagnosis. Laser therapy works in 4 to 6 treatments for visible growth. This could be performed in clinics; where light emitting helmets are used to treat it; and in home as well by using laser combs. Hair density and diameter are evaluated before and after procedures, and after regular intervals to ensure evidence based growth. This follow up is usually performed in clinics who desire to get evidence based reviews for growth. Clinics that offer this service can be found in various locations in Lahore. It has been approved by FDA for hair regrowth, available in all over Pakistan.
LLLT treatment cost in Lahore Pakistan
The cost required for this procedure varies depending upon various factors. However, it usually ranges from 3000 to 4000 rupees per session. The number of sessions required in order to get satisfactory results can count from 6 to 12. Its cost is also affected by the pre and post-therapy care. The cost also depends upon the area to be treated. Price is high if you are intending to treat greater area on your scalp and if the problem has progressed. LLLT is a low cost procedure as compared to other procedures employed to get an increased growth like surgical processes. The price also depends upon the location of clinic and the travel expense. the price for this process could be a little high if the dermatologist is well skilled and experienced. It is recommendable to perform a thorough research on various dermatologists available in your locality and their related experience to avoid quacks. After selection, book a consultation with your doctor and talk about your issue and your preferable remedy, its cost, expected results, number of sessions required, pre and post therapy care options and possible side effects in detail.
Who is the best specialist or doctor for laser treatment for hair loss in Lahore Pakistan?
Dr. Ahmad Chaudhry is the top doctor for this kind of therapy. He did his M.B.B.S from King Edward Medical University and specialization from Rene Descartes University Paris France. He has been in this field for the last 23 years.
People also search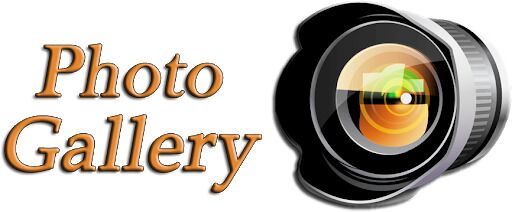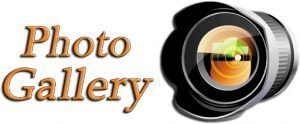 Free consultation | Call or WhatsApp | +923334309999
[wpforms id="5039″